The 34th CIFF (China International Furniture Fair) started on Sep 5,2014 (Pazhou Exhibition Center,Guangzhou City),and it ended on Sep 8,2014. The 1st Guangzhou CIFF was held in the year 1998,it had been praised as "the barometer of China furniture industry ","Asia furniture trading center" and "the first camp of furniture brand" during the past 16 years.But all autumn (from September, 2015) CIFF would be held in Shanghai Hongqiao Exhibition Center instead of Guangzhou Pazhou Exhibition Center,so this is the last autumn Guangzhou CIFF.This change  would be more convenient for international furniture buyer who is planing to visit China furniture fair,find good furniture suppliers & manufacturers,import furniture from China. You can visit Guangzhou spring CIFF in March (Canton Fair in April is also closed to spring CIFF ), or you can visit Shanghai CIFF in Sep after holiday.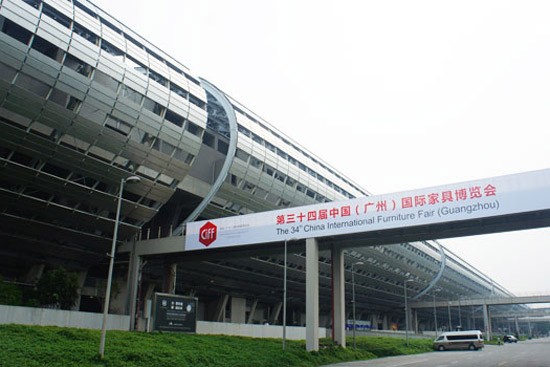 The theme of 34th CIFF is "Big Home",showing the latest furniture products and furniture design. You can find all relative products in this CIFF,such as home furniture,outdoor furniture,home decorations,home textile & fabrication,office furniture etc. It has more then 200,000 square meter scale, more than 1,000 exhibitors from 190 countries and areas attend this furniture fair,international professional furniture buyer groups from Germany,Russia,U.S.A,Australia and Japan also took part in it.Obviously the company who help up this fair want to make the last Guangzhou autumn CIFF a perfect furniture fair in China. But, most exhibitors who paid $50,000 ~ $20,0000 (depending on the square meter they occupied) felt disappointed about the last Guangzhou autumn CIFF because it is "quiet", fewest visitors in recent years.
There were still many visitors in the booth of some famous & big furniture brand, but it was almost empty in most middle & small furniture brand exhibitors,some salesmen even seated in the rest area because they did not have any work to do in their booth. One reason for this situation is that the 34th CIFF is close to the China traditional family gathering festival – the Middle Autumn Day (Sep 8 in 2014), many domestic visitor did not have much time to go around, and some of them needed to visit the Longjiang Furniture Fair and Dongguan Furniture Fair at the same time, so they were hurry to go home with family members. Another reason is, this is the last Guangzhou autumn CIFF, many furniture exhibitor know that spring Guangzhou CIFF is much better than autumn furniture fair, they attend the autumn fair on purpose of having priority in spring Guangzhou CIFF next year.Since this is last autumn CIFF, some furniture suppliers & manufacturers in China gave up it.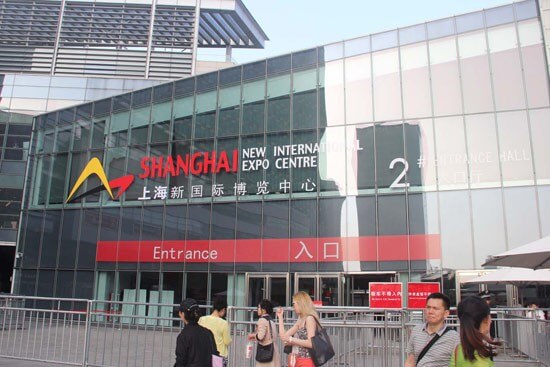 There are many furniture suppliers & manufacturers around Guangzhou City, some area has been known by many international furniture importers & wholesalers & retailers, such as Foshan (Shunde) Furniture, Dongguan Furniture,Zhongshan Furniture etc.They have great demands on famous furniture exhibition or fair, that's why there are spring &  autumn CIFF in Guangzhou, and Dongguang Furniture & Longjiang (Foshan) Furniture show on the same day. Most of this furniture suppliers and manufacturers is near to this exhibition center, so the cost is affordable for them,and it is hard to get a booth on this furniture shows if you had never attend them before.
Since the autumn CIFF moves to Shanghai from the year 2015, the cost would be greatly raised for this furniture suppliers & manufacturers in Guangdong (China), some exhibitors said directly "No" to the new autumn CIFF in Shanghai, some are still not making any decision yet. Would this new Shanghai CIFF be successful? We will keep updated.